Mens Grooming
Mens grooming shouldn't end with a hair cut and a quick shave. You owe it to yourself to look after your skin. At Amaka we have a unique selection of grooming products for the modern man.
Shop by Category
Show:
Sort By:
Africa's Best Organics Texture My Way No-Lye Texturizing Kit for Men is a no Lye, no Mix, kit. &nbsp..
Qty:
A special under eye cream that helps alleviate the appearance of puffiness and fine lines with the a..
Qty: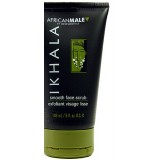 A gentle face scrub which exfoliates dead surface cells. An effective skin smoothening treatment whi..
Qty:
A sensuous mild face wash specially suited for the needs of the discerning male. An excellent treatm..
Qty:
A gorgeous body soap containing Aloe Ferox and Glycerin for normal to oily skin types. Also contains..
Qty:
A luxurious product which serves as a daily moisturizing creme and an after- shave balm. Dual purpos..
Qty:
A firm hold gel for men infused with protein to strengthen the hair shaft. Leaves a semi-gloss finis..
Qty:
An elite shaving gel with the goodness of Witch Hazel and Aloe Vera which lubricates the skin for a ..
Qty:
A lightly scented deep moisturising shower gel that hydrates as it cleans, leaving skin soft, silky ..
Qty:
An optimal medium hold styling aid for men that controls tight curls, leaving hair manageable and fu..
Qty: