Facial Moisturisers
For silky smoothe skin, check out our range of moisturisers for men of colour!
Show:
Sort By: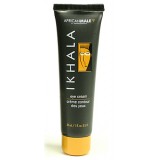 A special under eye cream that helps alleviate the appearance of puffiness and fine lines with the a..
Qty:
A luxurious product which serves as a daily moisturizing creme and an after- shave balm. Dual purpos..
Qty:
Showing 1 to 2 of 2 (1 Pages)