For Acne or Blemishes
Clogged pores, shine and blemishes show up at the most inopportune times! Black Opal's Blemish Care System was designed especially for women of color to cleanse and balance skin, control oil and effectively treat blemishes.
Don't suffer in silence any longer.
Show:
Sort By:
A lightweight, fast-absorbing lotion delicately hydrates the skin. Minimises the signs of aging and ..
Qty:
- Aids in keeping skin's surface clear and balanced - Helps reduce bacteria proliferation, in..
Qty: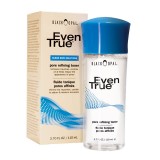  Refreshes and tones facial skin  Provides astringent benefit..
Qty:
Showing 1 to 3 of 3 (1 Pages)