Black Opal Makeup
Create flawless looking skin with Black Opal's exclusive range of foundations and color products for face, lips and eyes. Our products have been especially designed to address the specific needs of skin of color.
Black Opal cosmetics have been used by Michelle Obama, Tyra Banks, Oprah and Jada Pinkett Smith.
Shop by Category
Show:
Sort By:
REPLACES BLACK OPAL FADE & CONCEAL CONCEALER Say no to dullness. This flaw-fighting concealer..
Qty:
This concealer aids in the fading process. Hypoallergenic, double-duty product features a fade ingre..
Qty: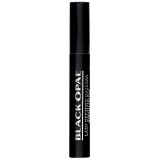 This hypoallergenic formula is infused with Vitamin E and Panthenol, which help condition lashes, wh..
Qty:
Line, define your eyes and create natural, classic, sexy, goth or glam looks with this waterproof, s..
Qty:
Deep rich colour blends to beautify eyes. Infused with skin-loving minerals, even sensitive eyes can..
Qty:
This hypoallergenic, translucent pressed powder has been formulated in shades that complement your s..
Qty:
Define and dramatize your eyes with this soft, creamy pencil formulated with soothing Aloe Vera and ..
Qty:
Deluxe lip pencils define lip shape and prevent feathering. Vitamin enriched formula shapes and shad..
Qty:
Maximum coverage. Matte finish. For all skin types. Oil Free. When you're serious about covering maj..
Qty:
A moisture-rich lip treatment, enhanced with Vitamin E and lip softening Aloe Vera that impart lush,..
Qty: