Daily Maintenance
Refresh your skin with our gentle cleansers, deep moisturisers and pH balanced solutions.
Shop by Category
Show:
Sort By: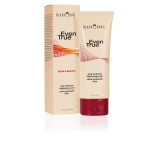 Restoring true radiance just became easier. Creamy, hydrating scrub gently polishes away dull, flaky..
Qty:
Renew, hydrate and protect your skin's natural radiance. Moisturizing, creamy lotion delivers broad ..
Qty:
Your secret to complexion perfection starts with this creamy cleanser. Clarifying, crème-cleanser th..
Qty:
Showing 1 to 3 of 3 (1 Pages)