Facial Treatments
Men with curly hair are prone to razor bumps. Get rid of the discomfort today!
Show:
Sort By:
An elite shaving gel with the goodness of Witch Hazel and Aloe Vera which lubricates the skin for a ..
Qty: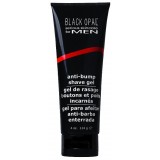 A revolutionary gel that lubricates to reduce nicks, cuts and irritations. Softens the beard to prev..
Qty:
A shaving powder (depilatory) formulated especially for men and WOMEN with coarse, curly hair a..
Qty:
Magic Shave is the razorless hair removal system for black men. The skin-conditioning formula featur..
Qty:
Showing 1 to 4 of 4 (1 Pages)