Wavy hair
Wavy hair or type 2 natural hair needs moisture too! These products will help prevent dryness and frizzing.
Show:
Sort By:
Keep your child's beautiful tresses rich, soft and glowing. The Softening Oil Moisturizer provides l..
Qty:
Argan oil, liquid gold is widely used by Moroccan women for skin, hair and nail care and has been so..
Qty:
Africa's Best Organics Olive Oil Cream Therapy revitalises dry itchy scalp that tames..
Qty:
Sweet Almond Oil works great as a "sealant." This means that it "locks-in" moisture. It also n..
Qty: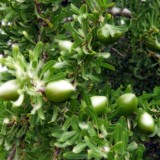 Cold pressed, organic with no chemicals, colours or added fragrances. Argan oil has been used for..
Qty:
Avocado oil is particularly great for natural hair. It's loaded with nutrients, amino acids, e..
Qty:
This oil is organic and cold pressed. Castor oil thickens hair, promotes hair growth, prev..
Qty:
An intensive conditioning treatment that helps prevent split ends. It gently detangles dry, da..
Qty:
Perfect for wavy or fine curly hair. Moisturises and detangles, leaving hair soft and shiny. ..
Qty:
Ashanti Naturals 100% African Chunky Shea Butter (5 oz.) is sourced directly from Ghana. For D..
Qty: