Leave in Conditioners and Moisturisers
A leave-in conditioner or moisturiser is vital for chemically treated hair (through permanent straightening or colour) or curly hair types. Just as you feed your body, so you need to feed your hair.
Show:
Sort By:
Keep your child's beautiful tresses rich, soft and glowing. The Softening Oil Moisturizer provides l..
Qty:
Instant Oil Moisturiser is enriched with Shea Butter. It helps to restores moisture and r..
Qty:
This product is formulated with aloe vera to restore the hair strand with moisture and nourish it fo..
Qty:
Sweet Almond Oil works great as a "sealant." This means that it "locks-in" moisture. It also n..
Qty: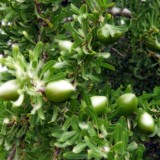 Cold pressed, organic with no chemicals, colours or added fragrances. Argan oil has been used for..
Qty:
Avocado oil is particularly great for natural hair. It's loaded with nutrients, amino acids, e..
Qty:
This oil is organic and cold pressed. Castor oil thickens hair, promotes hair growth, prev..
Qty:
This extra-rich velvety cream from Dark & Lovely is full of olive oil's essential fatty aci..
Qty:
• Enriched with blend of 8 nourishing oils such as apricot, coconut and wheat germ oil • Softens, p..
Qty:
Perfect for wavy or fine curly hair. Moisturises and detangles, leaving hair soft and shiny. ..
Qty: