Curly Hair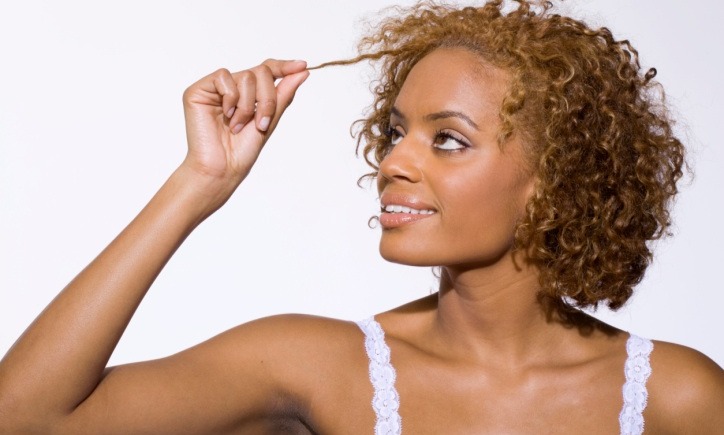 It can be a struggle to maintain curly hair. These products will keep your curls looking beautiful everyday. For people with Type 3 natural hair.
Top tips for this hair type:
Put the hair straightener down! Only use it for special occasions. If you use it too often it will eventually ruin your curl and break your hair.
Moisture, moisture, moisture! Moisturise daily with a liquid, oil and cream (LOC method). You can use Kings & Queens Comb Out Conditioning Spray (liquid), Natural Coconut Oil (oil), Kings & Queens Leave in Cream Moisturiser (cream) for this process.
For extra curl definition without the dry crunch Kings & Queens Gel Activator.
Apply oil to your hair before you wash.
Deep condition your hair regularly. Dark & Lovely Cholesterol Treatment is a great deep conditioner.
Detangle your hair with your fingers, small section at a time on soaking wet hair that is drenched in conditioner. Don't rip through your hair with a comb when it's dry.
Show:
Sort By:
This oil is organic and cold pressed. Castor oil thickens hair, promotes hair growth, prev..
Qty:
An intensive conditioning treatment that helps prevent split ends. It gently detangles dry, da..
Qty:
Dark & Lovely Naturally Tea Tree Oil Twist & Loc Butter is specially formulated with tea tre..
Qty:
Perfect for wavy or fine curly hair. Moisturises and detangles, leaving hair soft and shiny. ..
Qty:
Contains all natural ingredients. Help keep your locs in place with this dread wax. Avai..
Qty:
Ashanti Naturals 100% African Chunky Shea Butter (5 oz.) is sourced directly from Ghana. For D..
Qty:
Alcohol free, especially designed to detangle, moisturise, condition and leaving hair soft and silky..
Qty:
Large Size - 473ml Alcohol free, especially designed to detangle, moisturise, condition and leavi..
Qty:
Highest quality ingredients makes this conditioner great for natural and chemically treated hair - r..
Qty:
Small size - 10.5 oz or 298g The only gel that activates your curls and keeps your hair soft, loo..
Qty: