Hair Care
At Amaka we specialise in products for dry, frizzy and curly hair. As the Dark & Lovely experts we carry a wide range of Dark & Lovely products for relaxed and natural hair. We also have a number of your favourite brands such as Kings & Queens, Organic Root Stimulator Olive and Africa's Best to name a few. In addition you'll find our range of hair extensions for braiding and weaves here.
Shop by Category
Show:
Sort By: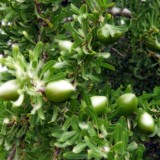 Cold pressed, organic with no chemicals, colours or added fragrances. Argan oil has been used for..
Qty:
Avocado oil is particularly great for natural hair. It's loaded with nutrients, amino acids, e..
Qty:
The 2-in-1 Shampoo + Conditioner is perfection made easy; it cleans, detangles and conditions for a ..
Qty:
Dust Free Bleaching Powder. Available in Blue & White. ..
Qty: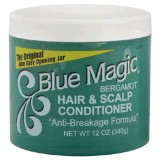 Prevents dry itchy scalp which helps control dandruff. Blue Magic Bergamot is an effective condition..
Qty:
This moisture-resistant formula from Blue Magic will give a special lustre to your hair & help p..
Qty:
Blue Magic with Wheat Germ and Coconut Oil restores and softness and shine to dull hair. Preve..
Qty:
This oil is organic and cold pressed. Castor oil thickens hair, promotes hair growth, prev..
Qty:
New Advanced formular. Ready mixed, no Lye relaxer. Use as Dark & Lovely Relaxer kit. Reduces ri..
Qty:
Deep conditioning treatment from Dark & Lovely is now in Professional size! An intens..
Qty: