Hair Care
At Amaka we specialise in products for dry, frizzy and curly hair. As the Dark & Lovely experts we carry a wide range of Dark & Lovely products for relaxed and natural hair. We also have a number of your favourite brands such as Kings & Queens, Organic Root Stimulator Olive and Africa's Best to name a few. In addition you'll find our range of hair extensions for braiding and weaves here.
Shop by Category
Show:
Sort By:
This detangler contains a blend of coconut oil and milk thistle to leave the hair soft, shiny and he..
Qty:
Dust Free Bleaching Powder. Available in Blue & White. ..
Qty: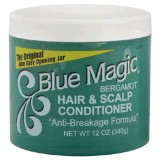 Prevents dry itchy scalp which helps control dandruff. Blue Magic Bergamot is an effective condition..
Qty:
This moisture-resistant formula from Blue Magic will give a special lustre to your hair & help p..
Qty:
*The Original Anti-Breakage Formula Blue Magic Conditioner/Hair Dress is formulated to give effectiv..
Qty:
This oil is organic and cold pressed. Castor oil thickens hair, promotes hair growth, prev..
Qty:
Go longer between hair colorings with Cover Your Gray Touch-up stick! Perfect Cover-Up For: • ar..
Qty:
New Advanced formular. Ready mixed, no Lye relaxer. Use as Dark & Lovely Relaxer kit. Reduces ri..
Qty:
An intensive conditioning treatment that helps prevent split ends. It gently detangles dry, da..
Qty:
This extra-rich velvety cream from Dark & Lovely is full of olive oil's essential fatty aci..
Qty: