Hair Care
At Amaka we specialise in products for dry, frizzy and curly hair. As the Dark & Lovely experts we carry a wide range of Dark & Lovely products for relaxed and natural hair. We also have a number of your favourite brands such as Kings & Queens, Organic Root Stimulator Olive and Africa's Best to name a few. In addition you'll find our range of hair extensions for braiding and weaves here.
Shop by Category
Show:
Sort By:
Keep your child's beautiful tresses rich, soft and glowing. The Softening Oil Moisturizer provides l..
Qty:
Instant Oil Moisturiser is enriched with Shea Butter. It helps to restores moisture and r..
Qty:
Argan oil, liquid gold is widely used by Moroccan women for skin, hair and nail care and has been so..
Qty:
Softee Hair Food is a light, non-greasy treatment enriched with natural herbs, wheat germ oil, Vitam..
Qty:
Keep your hair extra soft, smooth and silky straight with this feather-light formula. Africa's Best ..
Qty:
Africa's Best Organics Olive Oil Cream Therapy revitalises dry itchy scalp that tames..
Qty: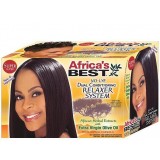 Contains African Botanical & Herbal Extracts to nourish & condition hair. Available in Regul..
Qty:
Sweet Almond Oil works great as a "sealant." This means that it "locks-in" moisture. It also n..
Qty: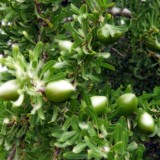 Cold pressed, organic with no chemicals, colours or added fragrances. Argan oil has been used for..
Qty:
Avocado oil is particularly great for natural hair. It's loaded with nutrients, amino acids, e..
Qty: