Black Opal
Black Opal is manufactured by BioCosmetic Research Labs (New York) a division of Mana Products, Inc. Developed together with a renowned dermatologist who specialises in dark skin, Black Opal is the recognised authority in cosmetics and skin care for people with dark skin tones. The range is comprehensive and affordable, using state-of-the-art technological advances with proven ingredients to service the unique skincare needs of skin of men and women with dark skin.
Shop by Category:
Show:
Sort By: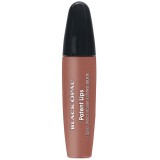 A high pigment, richly colour high shine wand of liquid lip colour that wears like a lipstick, but h..
For Normal to Oily Skin Medium coverage. Leaves skin a perfect matte finish. Looks totally natura..
Medium coverage. Matte finish. For oily skin. Combining the coverage of a silky creme and a matte po..